NBC's Saturday Morning Thanksgiving Holiday Feast!
Join us this Saturday at 8am (EST) on your local NBC channel for a Thanksgiving dinner with all the trimmings, featuring all of your favorite NBC Saturday Morning stars!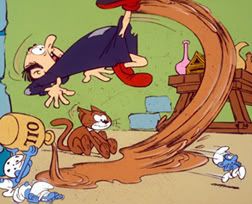 The Smurfs (8:00am EST/7:00am CT)-
When that dastardly Gargamel destroys the smurfberry bushes, can Papa Smurf find the magic spell to set things right in time for the Smurfberry Harvest Feast? And what happens when the Smurflings help Brainy mis-use Mother Nature's Horn of Plenty? Guest-starring Johan and Peewit!
It's Punky Brewster (9:00am EST/8:00am CT)-
When Glomer goofs up again, it's up to Punky, Margaux, Cherie, and Allen to fix the holiday turkey before Henry gets home! Will Punky and pals learn a Thanksgiving Day lesson in caring and sharing?
Alvin and the Chipmunks (9:30 EST/8:30 CT)-
Alvin, Simon and Theodore compete with the Chipettes for a spot on a Spacy's Thanksgiving Day Parade float. Will Alvin's dirty tricks ruin Thanksgiving for everyone, or will he learn the true meaning of friendship and giving thanks?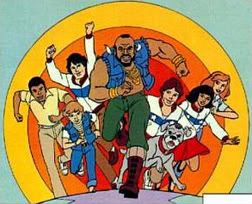 Mister T (10:00 am EST/9:00 am CT)-
Mr. T and his daring yet caring gymnastics team volunteer at an inner city youth center on Thanksgiving Day. When a gang of mean punks try some rough stuff, it's a cranberry bet that Mr. T and the kids will show them the error of their ways in time for pumpkin pie!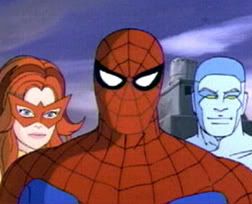 Spider-Man and His Amazing Friends (10:30am EST/9:30am CT)-
Spidey, Iceman and Firestar fight the Juggernaut. Guest-starring those uncanny mutants, the X-Men!