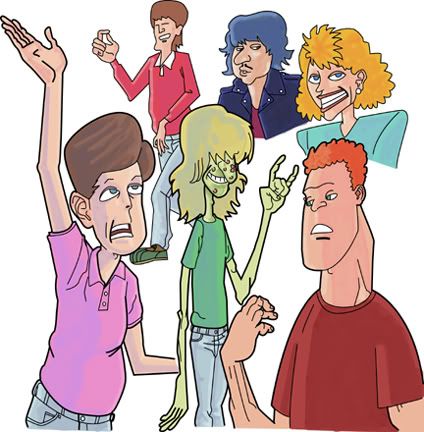 The characters could look something like this. I'd do it myself, but I'm really more of an "ideas" person.
Coming up on
When Comic Books Ruled the Earth
-- reviews of
Tokyo Days Bangkok Nights
and a
Conan
comic I forgot I had and still haven't read, at least two more entries in our popular "Comics That Destroyed My Mind" series and more art by me!