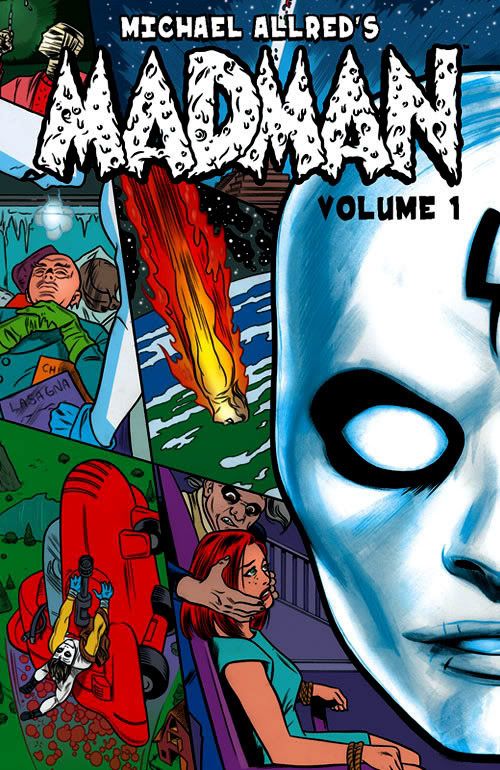 Okay, it's not Marvel, but it's Allred!
Whereas DC's kind of like, "Nyahhh nyahhh, we don't need you!" it seems Marvel's going out of its way to solicit my hard-earned yen. They've got Dani Moonstar practically headlining a book and now this exciting news. Exciting to me, anyway!
I've loved Mike Allred's art for quite some time now-- and he's just such a positive, nice guy I can't help but like the man himself and his whole family, too-- and have especially fond memories of the last Marvel series other than the new
New Mutants
I bought with any regularity. I'm talking the awesome
X-Force/X-Statix
book Allred did with Peter Milligan. I really need to go back and re-read that. It's been too long since I communed with the likes of Mr. Sensitive, U-Go Girl and Doop. I can't even remember the other characters' names. Spike? Tike? Man, it was gloriously weird and emotionally engaging in a way few mainstream comics ever are.
While I'd love it if Allred also happened to be writing Fantastic Four, just the presence of his artwork is a guarantee I'll be tracking this down over here, across the sea in Japan!
Excelsior!